Family : Rosaceae
Class : Climbing Rose

Text and pictures © Giuseppe Mazza

English translation by Peter Thompson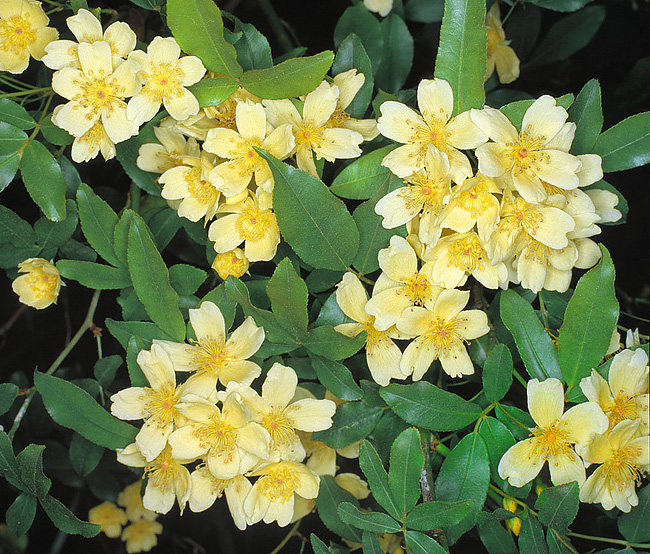 Rose with small, single yellow flowers and an intense sweet scent.
It is a form of the Rosa banksiae var. normalis Regel, a wild species which grows, between 500 and 2.000 metres of altitude, in the central western regions of China.
It blossoms in spring, and can reach 6 m in height with a width of 3 m.

→ History of the rose : from the Wild Roses towards a perfect rose.
→ To appreciate the biodiversity of roses, please click here.