Family : Rosaceae
Class : Modern Shrub Rose

Text and pictures © Giuseppe Mazza

English translation by Peter Thompson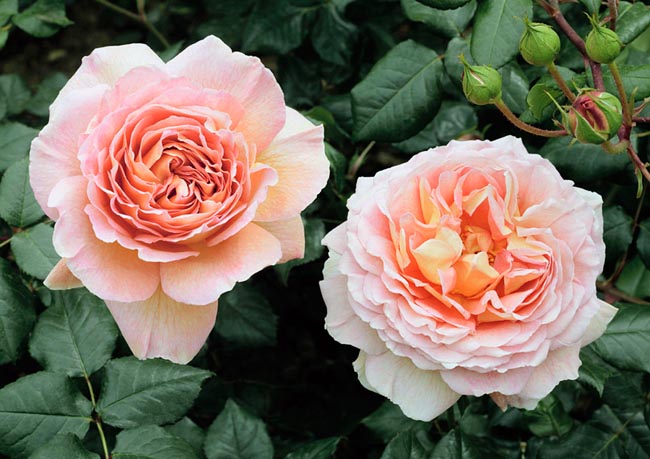 English rose created by David Austin in England in 1985.
Large flower, apricot-pink in colour, with a strong fruity perfume.
It can reach 3 metres in height, and can therefore be cultivated as a climber.
Variety denomination : AUScot
Parentage :
'Aloha' × 'Yellow Cushion'
Awards :
1999 - Modern Shrub Rose : Las Vegas Valley Rose Society - Los Angeles Rose Society - Modesto Rose Society - Salem Rose Society
2000 - Modern Shrub Rose : Greater Harrisburg Rose Society
2001 - Memphis Rose Society : Shrub Roses Bouquet
2001 - Modern Shrub Rose : Augusta Rose Society - Millen Rose Society


→ History of the rose : from the Wild Roses towards a perfect rose.
→ To appreciate the biodiversity of roses, please click here.