Family : Rosaceae
Class : Modern shrubby rose

Text and pictures © Giuseppe Mazza

English translation by Mario Beltramini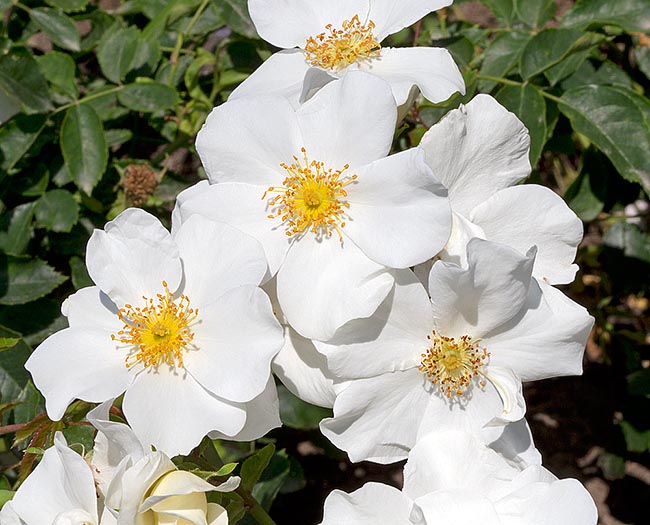 Known also a 'Single White', the rose 'Anita Pereire' was created in France by Orard who dedicated it in 1996 to the distinguished paysagiste.
It is in fact a variety quite suitable for shaping the look of the gardens creating bright cascades of white flowers all over the vegetative period. A groundcover, with 1 m roundish tufts, and solid glossy dark green foliage.
Simple, 5-6 cm corollas, in bud together, with more cycles, one close to the other, with their 4-8 immaculate petals in elegant contrast with the golden yellow of the stamens.
Rare thing in the landscape roses, the flowers have even a slight fragrance.
Variety denomination : ORAdiwu
Awards :
1996 - Médaille d'Or Bagatelle Rose Trials

→ History of the rose : from the Wild Roses towards a perfect rose.
→ To appreciate the biodiversity of roses, please click here.