Family : Rosaceae
Class : Hybrid Tea

Text and pictures © Giuseppe Mazza

English translation by Mario Beltramini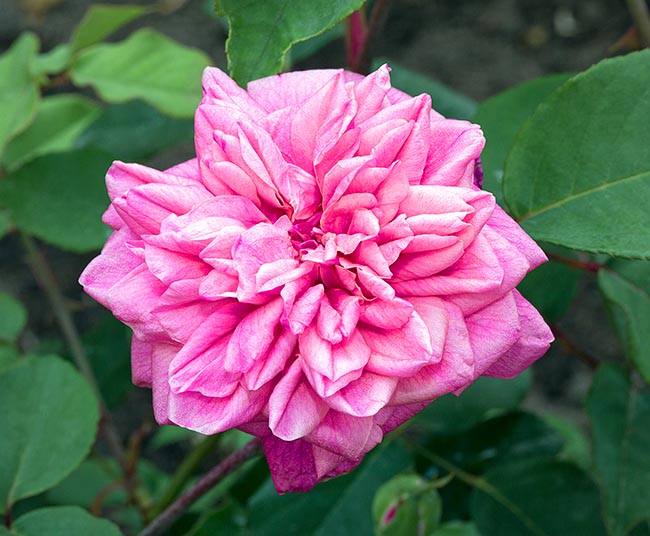 Created in France in 1892 by Gilbert Nabonnand, known hybridizer of the French Riviera, teh rose 'Archiduc Joseph' stands among the first modern Hybrid Teas, little after that the famous rose 'La France' of 1867, also a Tea, has marked permanently, for many, the turning point between old and modern roses.
Refined but vigourous plant in the warm and sunny Mediterranean gardens, it creates even 1 m broad bushes reaching, leant agains a support, with its prickly stolons, the 2 m of height.
Matt, grey-green leaves, resistant to diseases and 8 cm flowers, flat, with petals pressed each other and the intense Magnolia virginiana fragrance. They are of an antique pink colour that fades towards the margin with crimson, copper zones and mauve shades.
After the May blooming is again in blood with more cycles till the first cold.
It can be cultivated as small climber, to shape up the garden or the balcony landscape, in suitable pots. Romantic cut flower.
Parentage :
Seedling of 'Madame Lambard'


→ History of the rose : from the Wild Roses towards a perfect rose.
→ To appreciate the biodiversity of roses, please click here.