Family : Rosaceae
Class : Floribunda

Text and pictures © Giuseppe Mazza

English translation by Ignacio Barrionuevo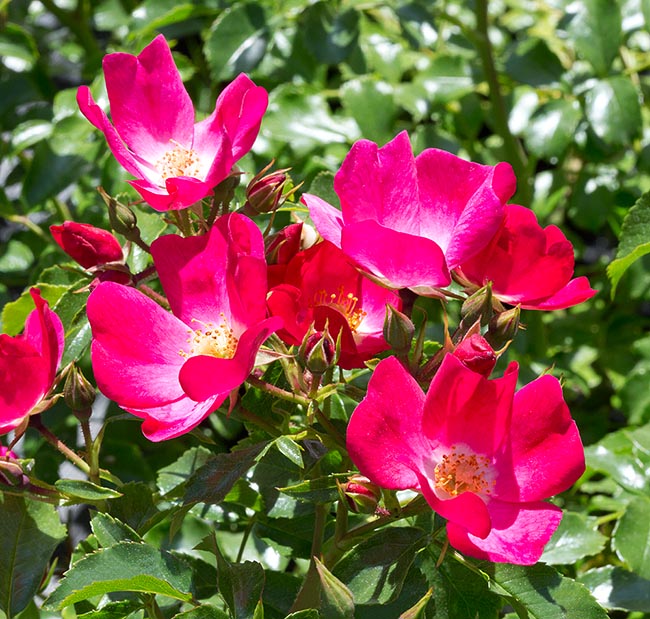 As it is suggested by the name, 'Avalanche Rose' is a landscape shrub rose with exuberant flowering.
The small, single flowers, red-coloured with a white centre, thus emphasizing the golden stamens, don't show any perfume, but they are so numerous that make the branches bend because of their weight, yielding a look more similar to a groundcover variety than to a shrub.
Moderate height, dark green, shiny foliage that shows good resistance to illness.
Variety denomination : DELaval
Parentage :
Seed : 'François et Joseph Guy' x seedling of 'Sultane'
Pollen : 'Alain' × 'Étoile de Hollande'

→ History of the rose : from the Wild Roses towards a perfect rose.
→ To appreciate the biodiversity of roses, please click here.