Family : Rosaceae
Class : Climbing Rose, Hybrid Tea

Text and pictures © Giuseppe Mazza

English translation by Peter Thompson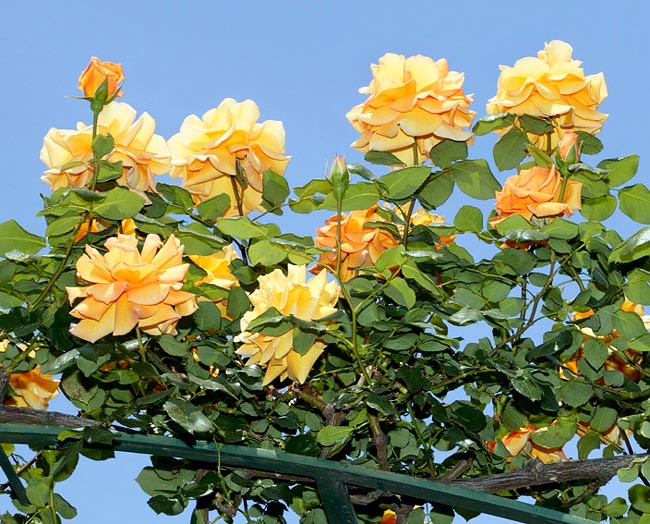 Another descendant of the famous rose 'Peace'.
Introduced in France by Meilland in 1958, 'Bettina Climbing' is the climbing sport of the Hybrid Tea 'Bettina' (MEIpal), created in France in 1953 by Meilland.
Flowers with 37 petals, very perfumed in orange pink.
Variety denomination : MEpalsar
Parentage :
Sport of 'Bettina'.
Parentage of 'Bettina' :
Seed : 'Peace'
Pollen : 'Madame Joseph Perraud' × 'Demain'
Awards :
1959 - Geneva Gold Medal
And for 'Bettina' :
1953 - Royal National Rose Society : Trial Ground Certificate

→ History of the rose : from the Wild Roses towards a perfect rose.
→ To appreciate the biodiversity of roses, please click here.