Family : Rosaceae
Class : Rosa rugosa Hybrid

Text and pictures © Giuseppe Mazza

English translation by Peter Thompson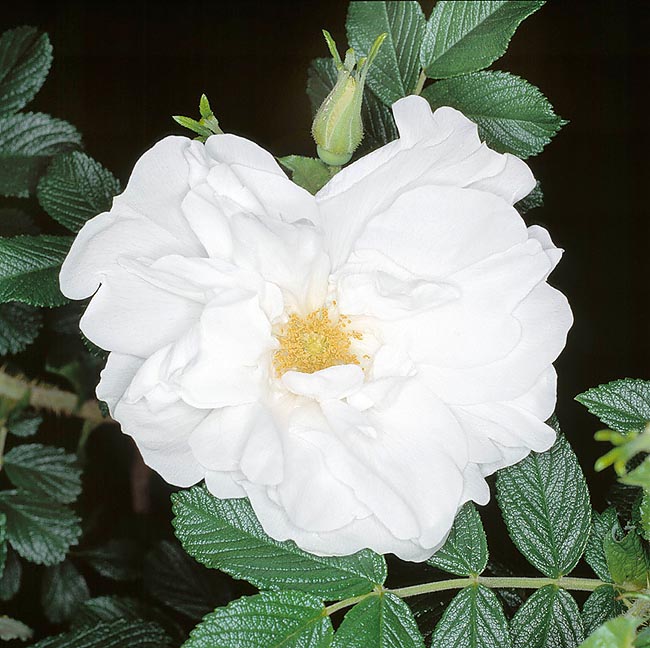 Old Rose.
A hybrid of Rosa rugosa, created in France in 1892 by Charles Pierre Marie Cochet-Cochet.
Corolla comprising 10-20 white, very perfumed petals.
Sometimes reblooms toward the end of the season.
Parentage :
Rosa rugosa × 'Mademoiselle de Sombreuil'

→ History of the rose : from the Wild Roses towards a perfect rose.
→ To appreciate the biodiversity of roses, please click here.