Family : Rosaceae
Class : Floribunda

Text and pictures © Giuseppe Mazza

English translation by Ignacio Barrionuevo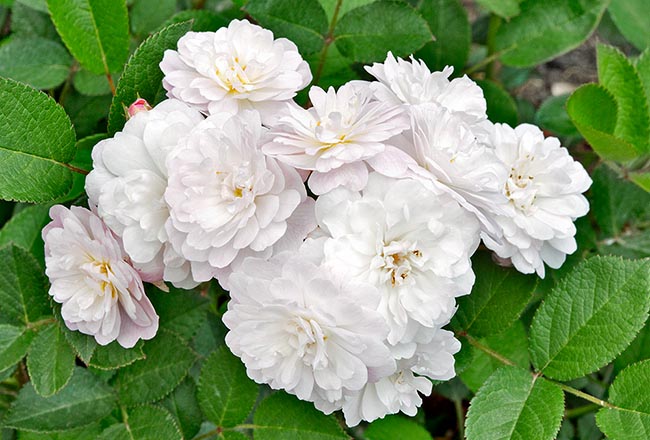 'Blanche Cascade' is a specially remontant landscape rose, created by Delbard in France in 1999.
The shrub can be even one meter tall, with around 80 cm in diameter and its leaves are very resistant to diseases.
The small flowers show up in clusters, pink-coloured as a bud and then tending towards a whitish pink tone, with petals disposed in a rosette organization, creating generous flower cascades that usually reach the ground.
They show a very light lemon scent and are a bright spot in the garden during the whole vegetative season.
Variety denomination : DELboul

→ History of the rose : from the Wild Roses towards a perfect rose.
→ To appreciate the biodiversity of roses, please click here.