Family : Rosaceae
Class : Climbing Rose, Hybrid Tea

Text and pictures © Giuseppe Mazza

English translation by Peter Thompson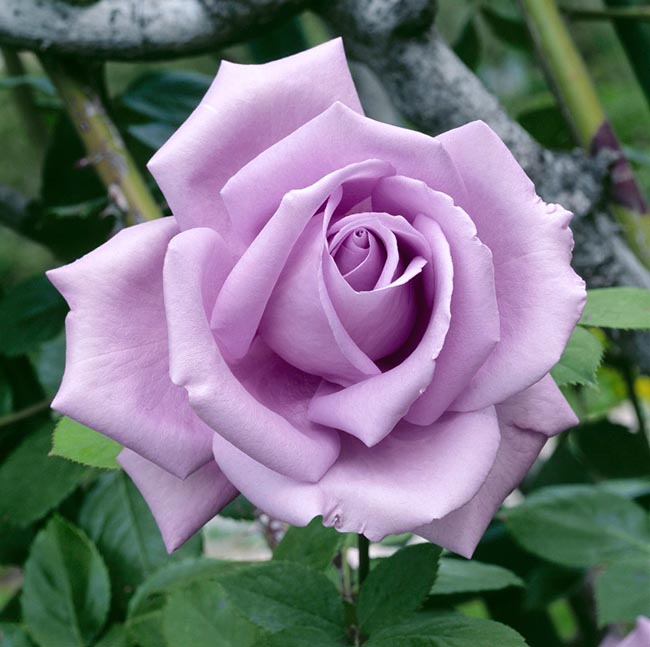 Hybrid Tea isolated in 1981 by Mungia.
It is the sport of 'Blue Moon', the famous rose known also as 'Sissi', created in 1964 by Mathias Tantau.
Up to 40 lavender petals, very perfumed.
Parentage :
Sport of 'Blue Moon'.
Parentage of 'Blue Moon' :
Seedling of 'Sterling Silver' x Seedling
Awards ('Blue Moon') :
1964 - Anerkannte Deutsche Rose
1964 - Bagatelle (Paris) : Certificat de Mérite
1964 - Rome Rose Trials : Gold Medal

→ History of the rose : from the Wild Roses towards a perfect rose.
→ To appreciate the biodiversity of roses, please click here.