Family : Rosaceae
Class : Bourbon

Text and pictures © Giuseppe Mazza

English translation by Peter Thompson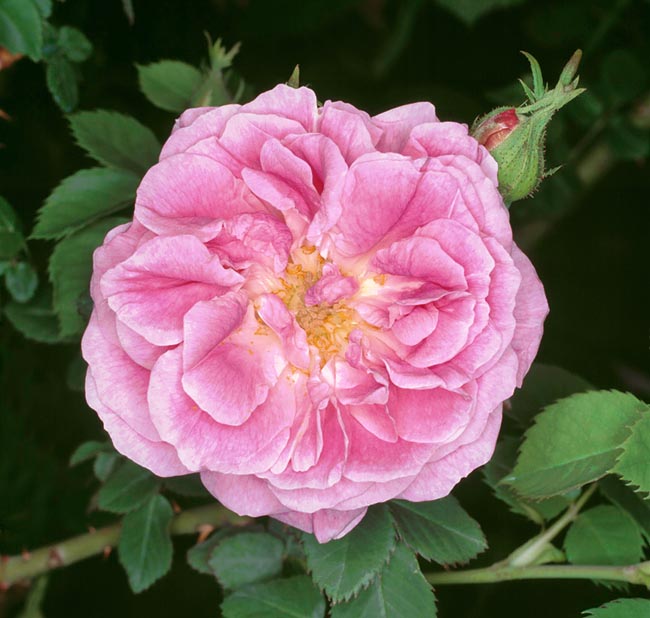 Old Rose.
Rosier Bourbon, créé en France en 1834 par Mauget.
Jusqu'à 35 pétales roses, très parfumés.
Arbuste vigoureux qui peut même dépasser 2 m de hauteur, quand il est cultivé comme un rosier grimpant.
Il peut parfois refleurir en automne.

→ History of the rose : from the Wild Roses towards a perfect rose.
→ To appreciate the biodiversity of roses, please click here.