Family : Rosaceae
Class : Hybrid Tea

Text and pictures © Giuseppe Mazza

English translation by Mario Beltramini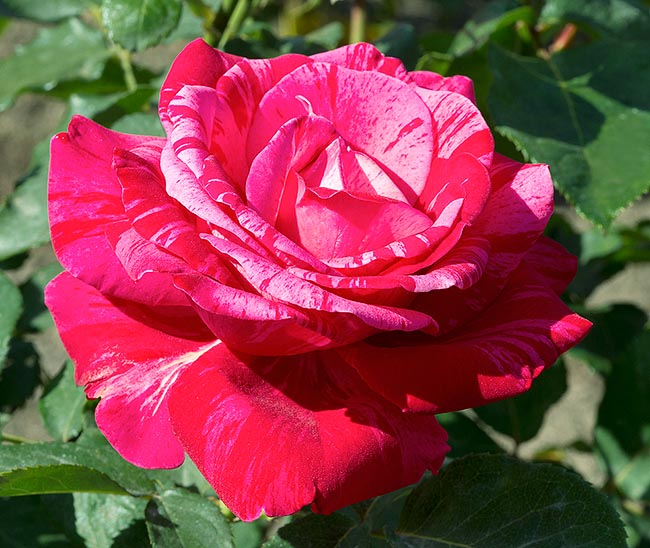 Hybrid Tea created in France by Joseph Orard in 1994 and put on the market in 2002 with the name of Brigitte Bardot, the famous French actress, former model, singer, dancer and finally activist for the protection of nature.
Sturdy prickly shrub, even 110 cm tall, with vertical posture. The medium green foliage shows a good resistance to diseases.
Isolated flowers, about 10 cm broad, with 26-40 petals of a nice intense red streaked with light pink tending to white silver. Delicate perfume of rose.
Repeatedly budding during the vegetative period, can also gladden the house as cut flower.
Variety denomination : ORAcham

→ History of the rose : from the Wild Roses towards a perfect rose.
→ To appreciate the biodiversity of roses, please click here.