Family : Rosaceae
Class : Gallica

Text and pictures © Giuseppe Mazza

English translation by Peter Thompson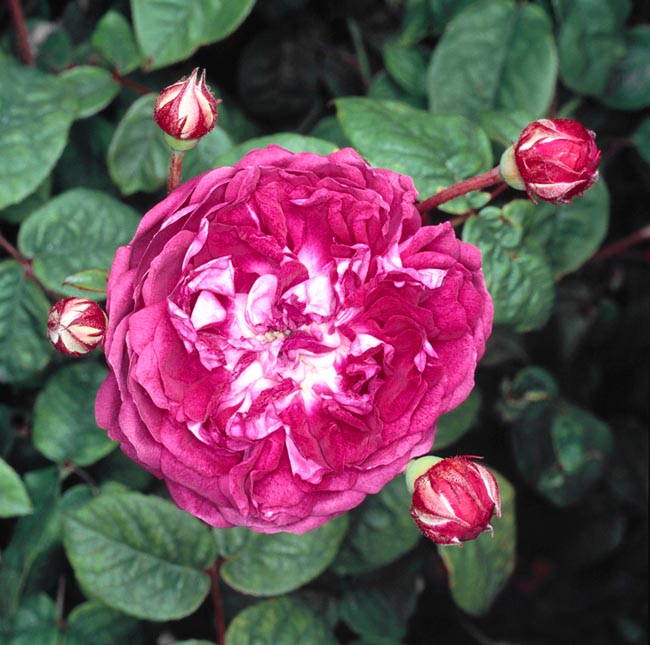 Old Rose.
A famous Gallica hybrid, created in France by Laffay before 1847.
Flowers usually united in clusters, with up to 50 velvety, crimson red petals. Few thorns.
Blooms just once, in spring or in summer.

→ History of the rose : from the Wild Roses towards a perfect rose.
→ To appreciate the biodiversity of roses, please click here.