Family : Rosaceae
Class : Floribunda

Text and pictures © Giuseppe Mazza

English translation by Mario Beltramini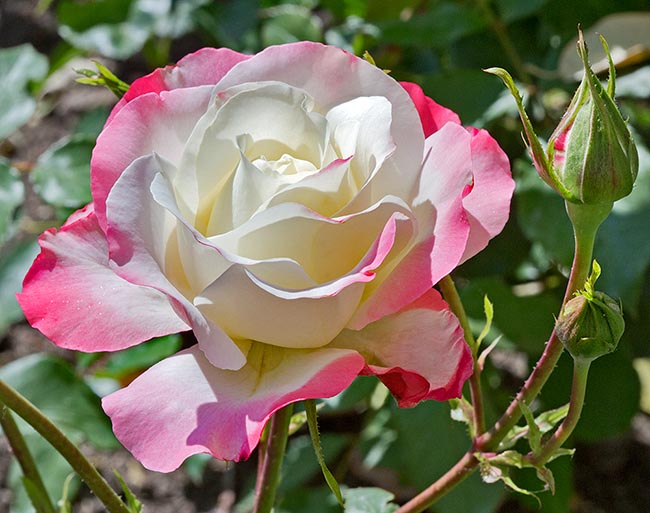 Created in France in 1990 by Delbard-Chabert, 'Carmagnole' is a vigourous Floribunda surpassing the 120 cm of height on an about 90 cm base. Glossy dark green foliage, very resistant to diseases, and big prickles.
The flowers, 10-11 cm broad, mostly in small clusters, count 20-25 ivory white petals with soft pastel pink border colour that considerably intensifies in the sun.
Good remontant after cutting with generous bloomings. Elegant at home as cut flower.
Variety denomination : DELrobla
Parentage :
Seed : 'Milrose' × 'Légion d'Honneur'
Pollen : 'Zambra' × 'Orange Sensation'
Awards :
1993 - 1er Prix Bagatelle Rose Trials

→ History of the rose : from the Wild Roses towards a perfect rose.
→ To appreciate the biodiversity of roses, please click here.