Family : Rosaceae
Class : Floribunda

Text and pictures © Giuseppe Mazza

English translation by Peter Thompson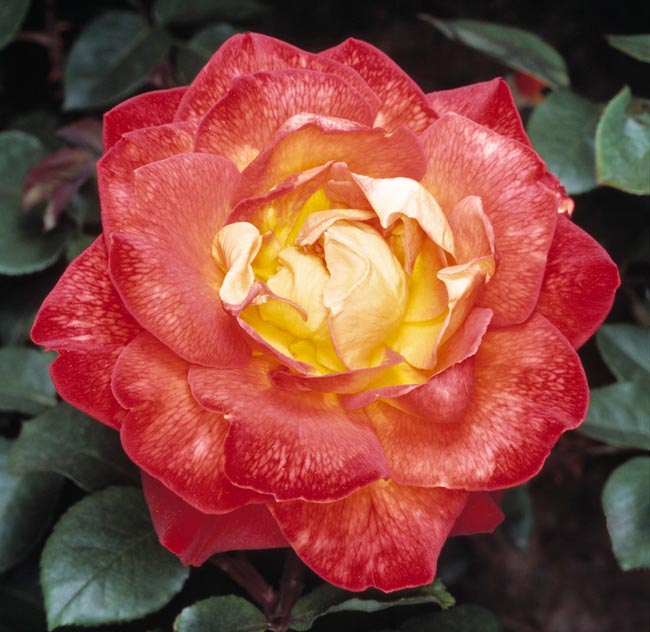 Created by Marie-Louise Meilland in France in 1983, and known also as 'Pigalle'.
The pollen used for hybridization comes from repeated cross-breeding with Hybrid Teas, and it is perhaps for this reason that it often bears lone flowers.
Large corollas with red-orange shades, without perfume.
Variety denomination : MEIcloux
Parentage :
Seed : 'Frenzy'
Pollen : ('Zambra' × 'Suspense') × 'King's Ransom'

→ History of the rose : from the Wild Roses towards a perfect rose.
→ To appreciate the biodiversity of roses, please click here.