Family : Rosaceae
Class : Centifolia, Moss

Text and pictures © Giuseppe Mazza

English translation by Peter Thompson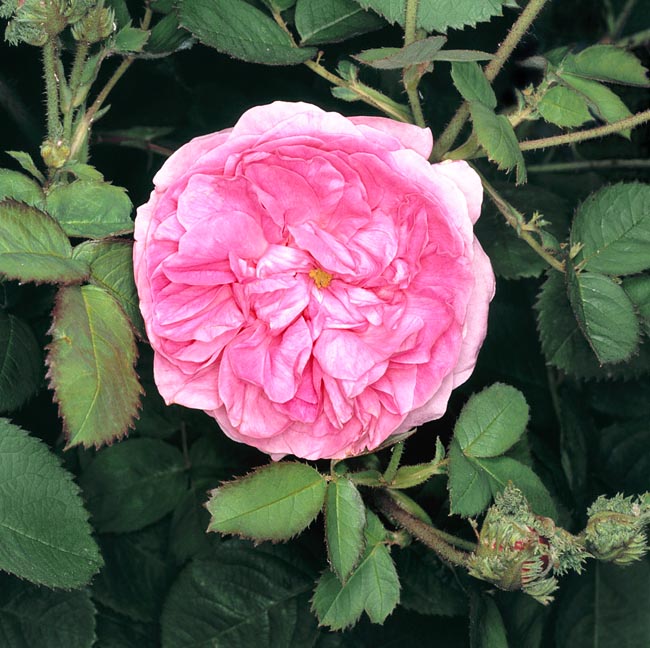 Old Rose.
A Centifolia Moss Rose discovered by chance in France by Vilbert in 1826, and also known as 'Crested Moss'.
It is a sport of the Rose centifolia muscosa 'Communis', discovered around 1696, which itself is a sport of Rosa centifolia.
It flowers in the spring or during the summer with pink, double corollas in the shape of a cabbage, very scented.
The calyx, covered by mossy outgrowth, has the shape of a tricorne, like the hat of an emperor.

→ History of the rose : from the Wild Roses towards a perfect rose.
→ To appreciate the biodiversity of roses, please click here.