Family : Rosaceae
Class : Gallica

Text and pictures © Giuseppe Mazza

English translation by Peter Thompson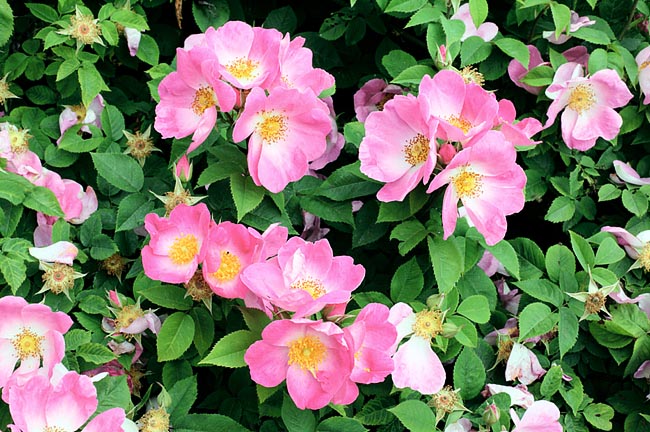 Old Rose.
This old rose, very closely related to the Rosa gallica , was already known to us by 1800.
It has corollas with 5-7 petals, highly perfumed, deep pink and paler on the underside.
It grows vigorously, even in poor soils, and can reach 3 m in height. It is therefore suitable for creating isolated shrubs, hedges, and even to make pillars like a climber.

→ History of the rose : from the Wild Roses towards a perfect rose.
→ To appreciate the biodiversity of roses, please click here.