Family : Rosaceae
Class : Alba

Text and pictures © Giuseppe Mazza

English translation by Peter Thompson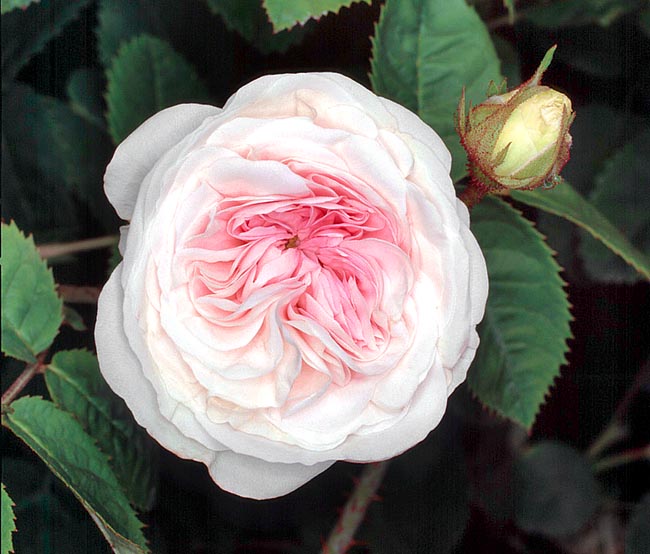 Old Rose.
An Alba rose, with numerous rosy-white petals and an intense perfume. It is said to have been born around 1738.
We know that it was cultivated in France by Jean-Pierre Vibert, and by Courcet in 1802.
It is the most colourful clone of 'Cuisse de Nymphe', sometimes known in England as 'Maiden's Blush'.
A vigorous plant, with flowers of pastel tones typical of the Alba group, whose roots can be traced back to the Middle Ages through its wild European ancestors such as Rosa canina and Rosa gallica .

→ History of the rose : from the Wild Roses towards a perfect rose.
→ To appreciate the biodiversity of roses, please click here.