Family : Rosaceae
Class : Hybrid Tea

Text and pictures © Giuseppe Mazza

English translation by Peter Thompson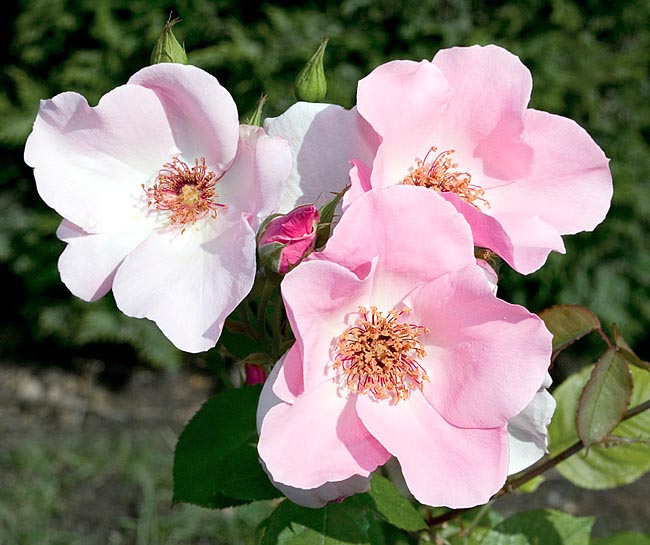 Created in England in 1925 by Wm. E.B. Archer & Daughter.
Single flowers united in well-spaced bouquets. Prominent brown stamens and 5-6 pink petals with silvery reflexes and a slight perfume.
A climbing sport also exists, dating from 1935.
Parentage :
'Ophelia' × 'Kitchener of Khartoum'
Awards :
1925 - Royal National Rose Society : Gold Medal


→ History of the rose : from the Wild Roses towards a perfect rose.
→ To appreciate the biodiversity of roses, please click here.