Family : Rosaceae
Class : Floribunda

Text and pictures © Giuseppe Mazza

English translation by Peter Thompson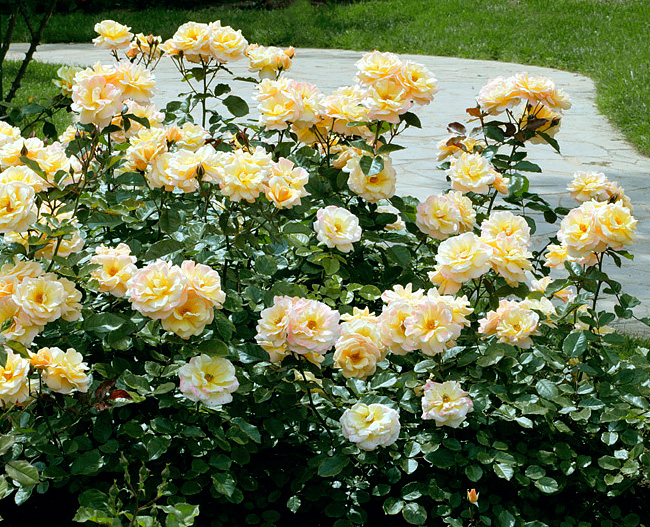 Created in Holland in 1992 by G. P. Ilsink, and commercialised by Interplant.
Clusters with large flowers of 5 to 25 apricot petals, without fragrance.
Variety denomination : INTerlight
Parentage :
Seedling × 'New Year'
Awards :
1982 - Belfast Gold Medal

→ History of the rose : from the Wild Roses towards a perfect rose.
→ To appreciate the biodiversity of roses, please click here.