Family : Rosaceae
Class : Modern Shrub Rose

Text and pictures © Giuseppe Mazza

English translation by Peter Thompson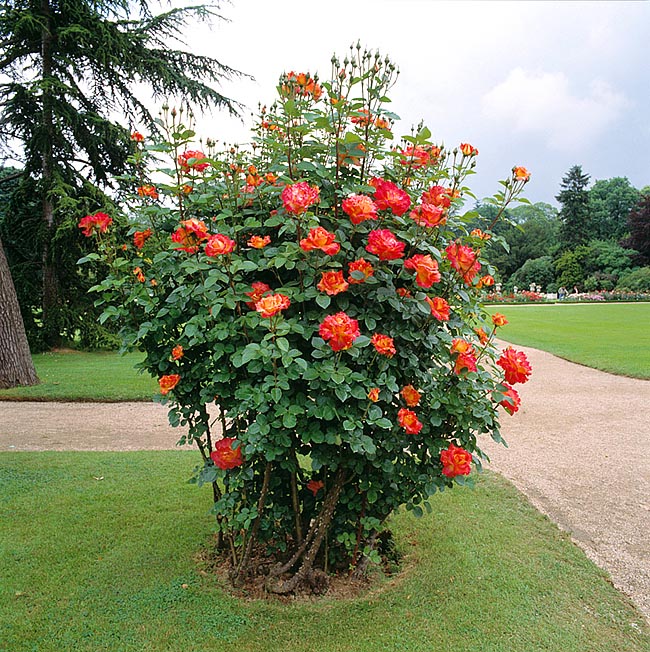 Variety created in France in 1986 by Marie-Louise Meilland.
Cherry-red flowers with the inferior side of the petals in a pink-yellow.
A sturdy plant of up to 2 metres in height, it is very resistant to diseases.
Variety denomination : MEIzourayor
Parentage :
Seed : ('Zambra' × 'Zambra') × ('Suspense' × 'Suspense')
Pollen : 'Arthur Bell'
Awards :
1975 - Rome Rose Trials : Gold Medal

→ History of the rose : from the Wild Roses towards a perfect rose.
→ To appreciate the biodiversity of roses, please click here.