Family : Rosaceae
Class : Hybrid Tea

Text and pictures © Giuseppe Mazza

English translation by Mario Beltramini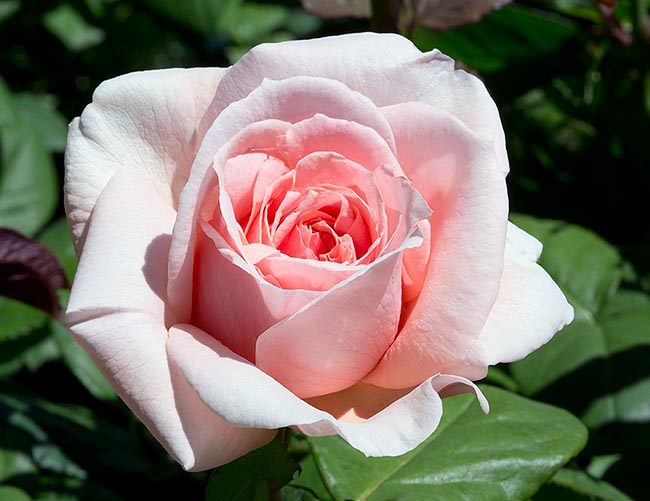 Known as 'Kerria' and 'Maxima Romantica', 'Donatella' originates in Meilland's French greenhouses before 2009 and is marketed with this name in 2012.
Healthy and strong shrub, with dark green foliage, may reach the 120 cm of height.
The pink flowers, with the bright centre in elegant contrast with the edge, are quartered, that is, with the petals very tight in quarters like in many old roses. They can reach the diametre of 12 cm, isolated on their stem, or, more rarely, presenting in small clusters. Even more than 60 petals with intense fragrance.
Rapid restart after the cut and good duration at home as cut flower.
Variety denomination : MEIkerira
Awards :
2009 - Baden-Baden Casino Baden-Baden Prize - Baden-Baden Gold Medal - Le Roeulx Public's Choice: Most Beautiful Rose - Le Roeulx Public's Choice: Most Fragrant Rose - Le Roeulx Certificate of Merit - Madrid Certificate of Merit - Rome Gold Medal
2013 - Hradec Králové Honourable Mention
2014 - Australia Certificate of Merit
2015 - Australia People's Choice Award

→ History of the rose : from the Wild Roses towards a perfect rose.
→ To appreciate the biodiversity of roses, please click here.