Family : Rosaceae
Class : Climbing Rose, Wichurana

Text and pictures © Giuseppe Mazza

English translation by Peter Thompson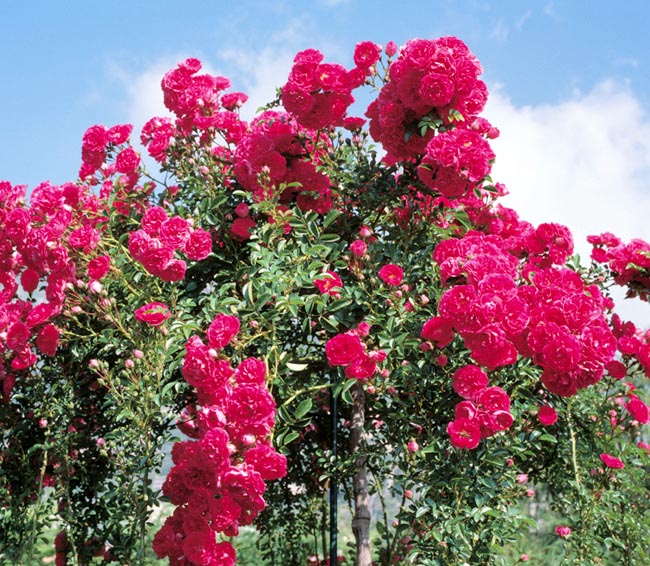 Created in the USA, in 1908, by Michael H. Walsh, and known also as 'Red Dorothy Perkins'.
Small double flowers in crimson red, without perfume, which blossom in spring or during summer.
Suitable to cover dead saplings or adapted supports in a hanging position.
It may be cultivated in containers, to eventually be sheltered in the winter as the variety is somewhat sensitive to cold conditions.
The specimen cultivated at the Roseraie Princess Grace de Monaco bore a white sport.
Parentage :
Rosa wichuraiana × 'Crimson Rambler'

→ History of the rose : from the Wild Roses towards a perfect rose.
→ To appreciate the biodiversity of roses, please click here.