Family : Rosaceae
Class : Modern Shrub Rose

Text and pictures © Giuseppe Mazza

English translation by Peter Thompson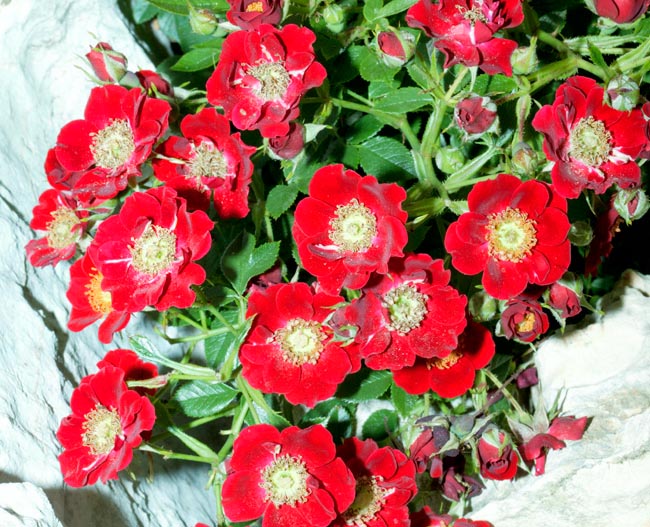 A shrub which grows as a ground cover.
It has a height of only 30-45 cm, like a miniature rose, but up to 120 cm in width. Hence its second name, 'Tapis Rouge'.
Created in Holland in 1987 by Interplant, it has small single flowers, red, without perfume.
Variety denomination : INTerop
Parentage :
Seed : Seedling × 'Eyepaint'
Pollen : Seedling × 'Dortmun'
Awards :
1986 - Royal National Rose Society : Certificate of Merit

→ History of the rose : from the Wild Roses towards a perfect rose.
→ To appreciate the biodiversity of roses, please click here.