Family : Rosaceae
Class : Modern shrubby rose - Hybrid of Rosa moschata

Text and pictures © Giuseppe Mazza

English translation by Mario Beltramini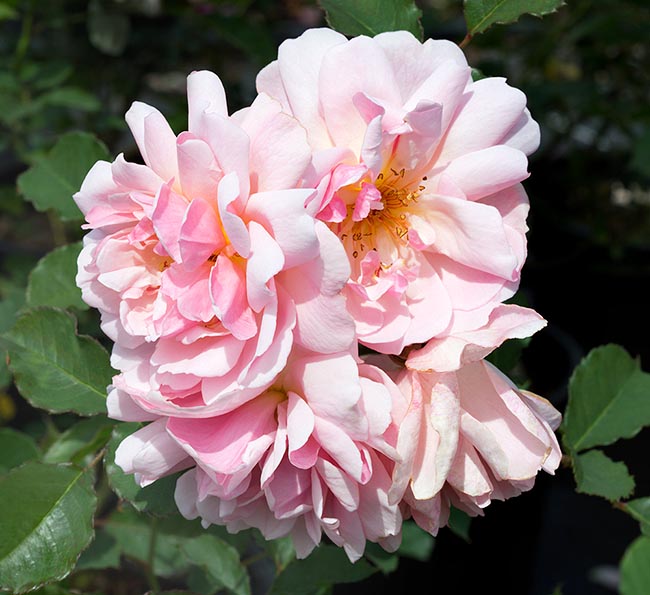 'Felicia' is a triploid rose, placed usually among the hybrids of Rosa moschata.
Created in England before 1926 by the Reverend Joseph Hardwick Pemberton, was diffused with this name in 1928 by John Bentall.
It comes from a crossing between 'Trier', climbing rose hybrid of Rosa moschata, and 'Ophelia', a Hybrid Tea. From the first it has inherited the vigour, with an even 245 cm tall and 275 cm broad shrub, from the second the noble posture of the double flower, the intense fragrance and the colour.
Great glossy leaves and flowers, grouped in often dense small clusters, pink with salmon tonality that may reach the 6 cm of diameter.
In bloom with more cycles along the whole vegetative season and good resistance to diseases.
Cannot stand the cold.

→ History of the rose : from the Wild Roses towards a perfect rose.
→ To appreciate the biodiversity of roses, please click here.