Family : Rosaceae
Class : Modern shrubby rose

Text and pictures © Giuseppe Mazza

English translation by Mario Beltramini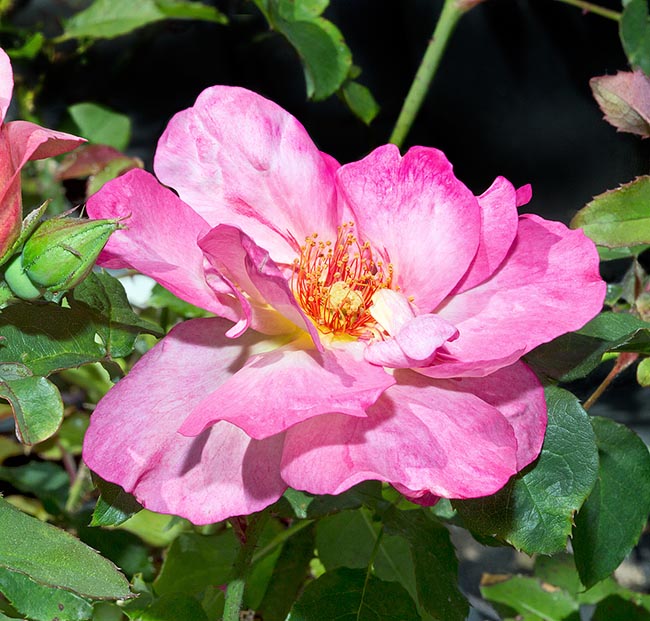 'Florian Massad' is born in 2012 by Dominique Massad, Marseille hybridizer, who since 30 years creates, in southern France, unusual varieties, often similar, for form and fragrance, to the old roses.
Compact and vigourous shrub with glossy leaves, very resistant to diseases, that touches the metre of height on a 60 cm base.
Even 12 cm broad flower with 15-20 petals intensely perfumed and with soft pink hues, changing over time from Parma yellow to mauve.
Variety in bloom during the whole vegetative season with rapid restart after cutting.
Variety denomination : MASflorma
Parentage :
Seed : 'Marie-Louise Drevon'
Pollen : ('Souvenir de Lucien Massad' × Seedling) × 'Françoise de Grignan'

→ History of the rose : from the Wild Roses towards a perfect rose.
→ To appreciate the biodiversity of roses, please click here.