Family : Rosaceae
Class : Rugosa Hybrid


Text and pictures © Giuseppe Mazza

English translation by Peter Thompson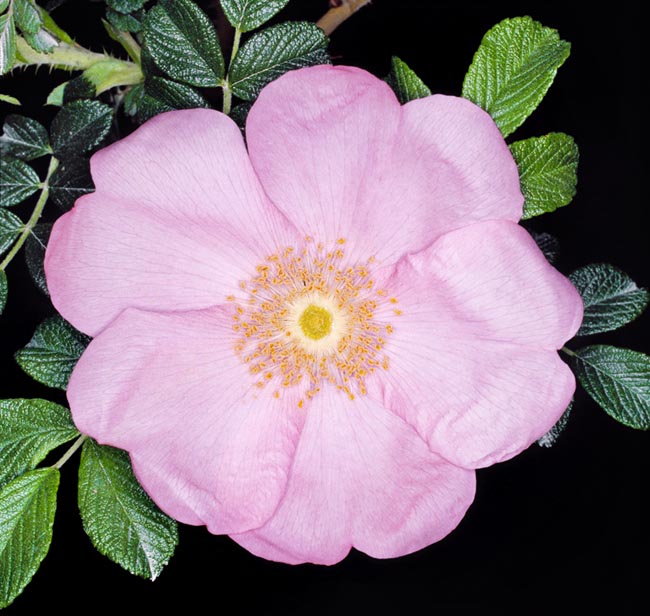 Old Rose.
A Rugosa rose, created in 1914 in Denmark by Knud Julianus Hastrup.
Very perfumed, single flowers, with 5 pale pink petals showing a silvery sheen, in elegant contrast with its remarkable stamen.
It reblooms and is resistant to diseases, with a compact and solid structure, well-suited for magnificent garden rows.

→ History of the rose : from the Wild Roses towards a perfect rose.
→ To appreciate the biodiversity of roses, please click here.