Family : Rosaceae
Class : Hybrid Tea

Text and pictures © Giuseppe Mazza

English translation by Peter Thompson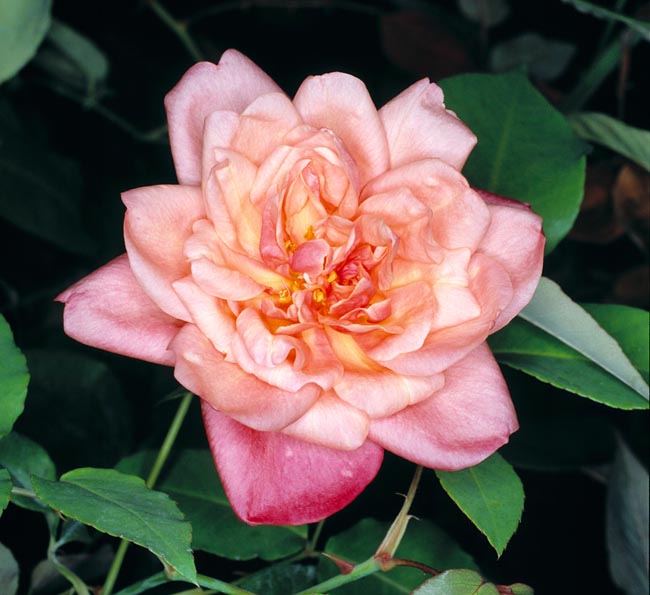 Old Rose.
Tea rose created in France in 1878 by Gilbert Nabonnand.
Double corolla, almost flat when it is opened, with slightly scented petals in copper and cherry red.
It is a plant with a gracious and compact form. It was one of the first roses to be cultivated for the cut flower industry.
In the Sanremo area of Italy, in spring, it flowered very early in open air and its flowers were brought by train to the north of Europe, as far as Russia.

→ History of the rose : from the Wild Roses towards a perfect rose.
→ To appreciate the biodiversity of roses, please click here.