Family : Rosaceae
Class : Multiflora Rambler

Text and pictures © Giuseppe Mazza

English translation by Peter Thompson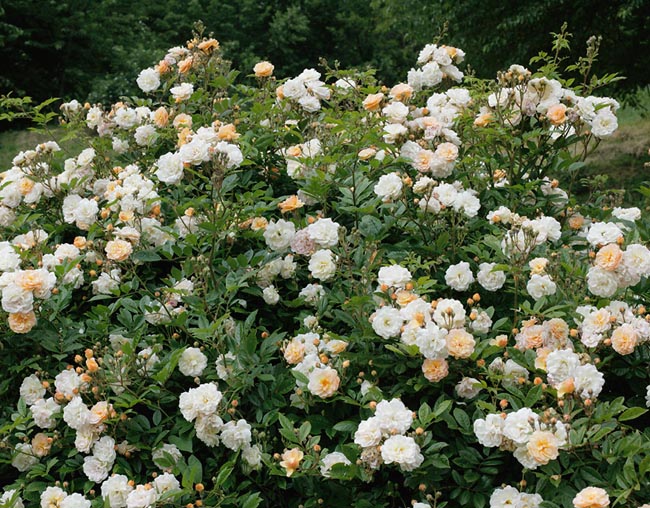 Old Rose.
A climbing rose, hybrid of Rosa multiflora, which may also be cultivated as a large bush.
Created in France in 1916 by Eugène Turbat, it displays small, scented double corollas, changeable yellow in colour.
Parentage :
'Goldfinch' × Seedling

→ History of the rose : from the Wild Roses towards a perfect rose.
→ To appreciate the biodiversity of roses, please click here.