Family : Rosaceae
Class : Old Rose - Moss

Text and pictures © Giuseppe Mazza

English translation by Ignacio Barrionuevo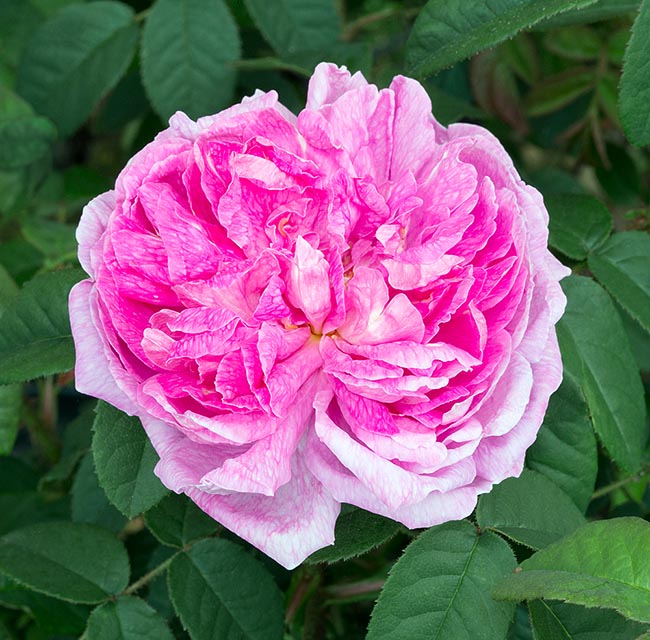 The rose 'Gloire des Mousseux', also known as 'Gloire des Mousseuses' or 'Gloire des Mousseau', was born in France in 1852 at Jean Laffay's nurseries.
It belongs to the so-called Moss Roses or Moss Centifolias. In fact, those simply are Centifolia hybrid roses that mutated while in cultivation, and developed weird excrescences over the sepals, more or less showy, similar to a moss, which were very fashionable during the Victorian era.
Vigorous shrub with light green leaves that, over a base of 90-120 cm, can reach a meter and a half in height.
Blooms only once a year, in spring or in summer, depending on the climate, with large, double, globular rosette-shaped blooms, around 12 cm in diameter, which are usually found isolated or in small sprays. The pink, scented petals fade with the passage of time, in elegant contrast with the centre of the flower.
Ornament form bygone days, for the house and the garden, which lacks, unfortunately, the remontancy.

→ History of the rose : from the Wild Roses towards a perfect rose.
→ To appreciate the biodiversity of roses, please click here.