Family : Rosaceae
Class : Modern Shrub Rose

Text and pictures © Giuseppe Mazza

English translation by Peter Thompson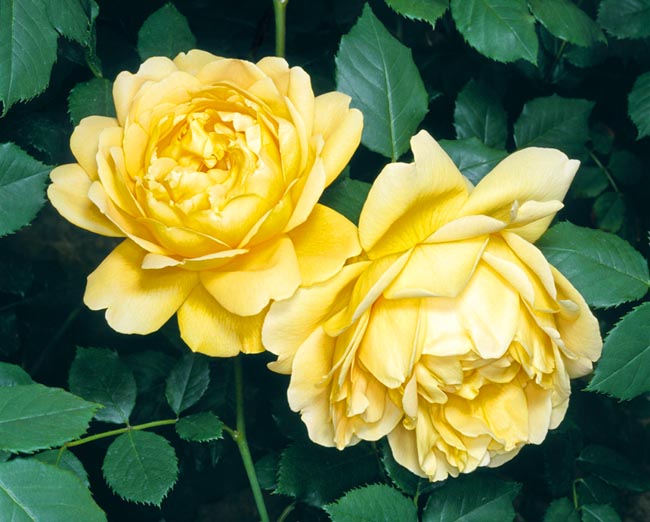 English rose created by David Austin in England in 1992.
Flowers comprising 55-75 intense yellow petals, very perfumed.
Badly suited to cold conditions, and is rather susceptible to black spots on its leaves.
Variety denomination : AUSgold
Parentage :
'Charles Austin' × 'Abraham Darby'
Awards :
2000 - Modern Shrub Rose : Bay Country Rose Society - Grand Valley Rose Society (Michigan) - Greater Saginaw Rose Society - Mount Diablo Rose Society
2001 - Modern Shrub Rose : Duneland Rose Society
2001 - Royal Horticultural Society : Award of Garden Merit

→ History of the rose : from the Wild Roses towards a perfect rose.
→ To appreciate the biodiversity of roses, please click here.