Family : Rosaceae
Class : Modern Shrub Rose

Text and pictures © Giuseppe Mazza

English translation by Peter Thompson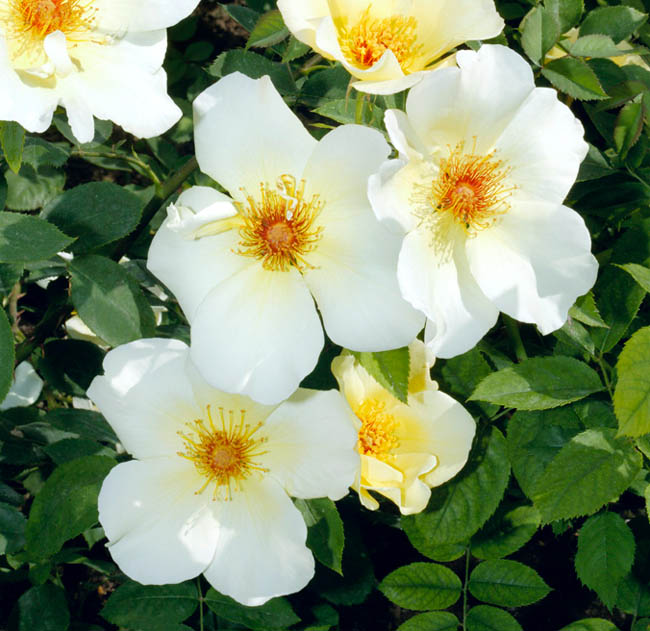 A hybrid of Rosa pimpinellifolia, created in USA in 1956 by Roy E. Shepherd.
Flowers with prominent, golden brown stamens and 5 large, pale sulphur yellow petals, slightly perfumed.
Tolerates the shade.
Variety denomination : 'Golden Wings'
Parentage :
Seed : 'Sœur Thérèse'
Pollen : Rosa pimpinellifolia altaica × 'Ormiston Roy'

→ History of the rose : from the Wild Roses towards a perfect rose.
→ To appreciate the biodiversity of roses, please click here.