Family : Rosaceae
Class : Hybrid Tea

Text and pictures © Giuseppe Mazza

English translation by Peter Thompson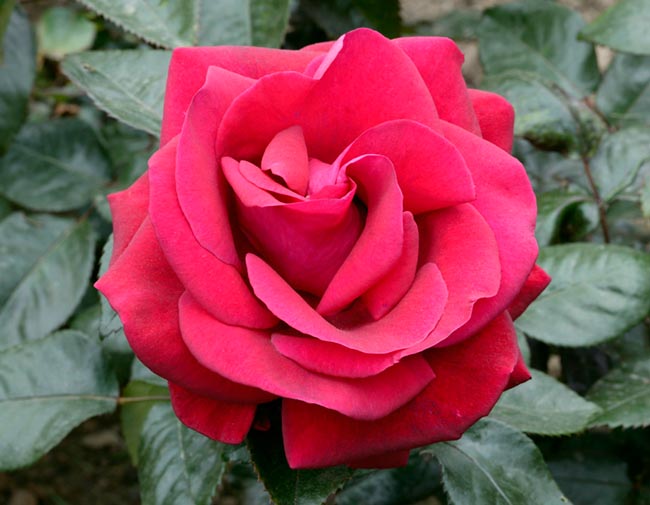 Created in France in 1993 by Michel Adam, and known also as 'Commandant Cousteau'.
Corolla with 24-34 dark red petals, very perfumed. Not suited to cold conditions.
Variety denomination : ADHarman
Parentage :
'Color Wonder' × 'Manou Meilland'
Awards :
1991 - Lyon Rose Trials : Gold Medal
1991 - Nantes Fragrance Award

→ History of the rose : from the Wild Roses towards a perfect rose.
→ To appreciate the biodiversity of roses, please click here.