Family : Rosaceae
Class : Floribunda

Text and pictures © Giuseppe Mazza

English translation by Peter Thompson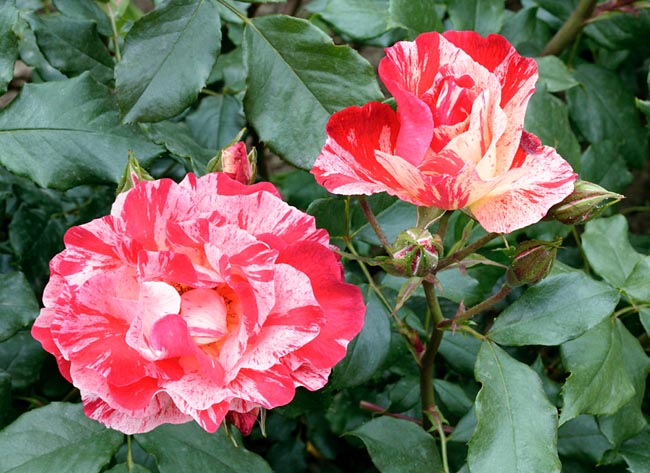 A Floribunda created in France in 1997 by G. Delbard and dedicated to the Sovereign Family of the Principality of Monaco to celebrate the 700 years of the Grimaldi dynasty.
Double flower with large petals bearing pink and salmon-pink stripes, slightly perfumed.
Very resistant to diseases.
Variety denomination : DELstror
Awards :
1998 - Monza Silver Medal
1999 - Monza Silver Medal

→ History of the rose : from the Wild Roses towards a perfect rose.
→ To appreciate the biodiversity of roses, please click here.