Family : Rosaceae
Class : China

Text and pictures © Giuseppe Mazza

English translation by Peter Thompson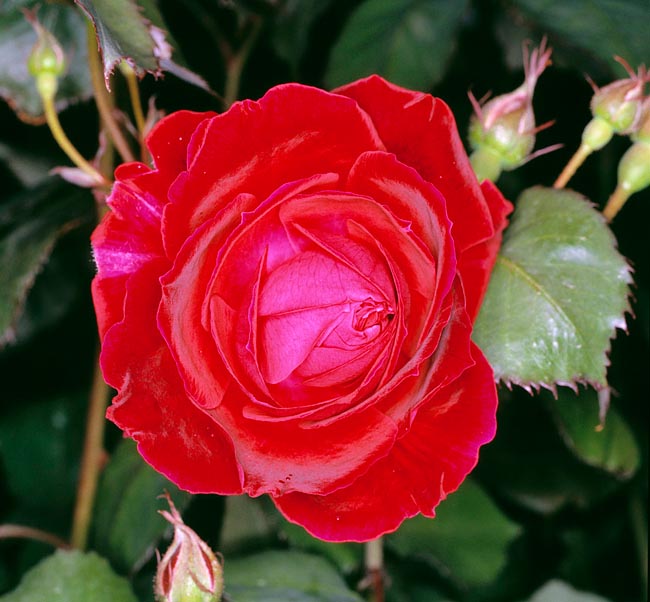 Old Rose.
A hybrid of Rosa chinensis, created in Hungary in 1897 by Rudolf Geschwind.
The corolla numbers around 33 crimson red petals, very scented, which become darker with time.
This rose reaches close to 2 m in height, and can thus also be cultivated as a small climber.
Reflowers but liable to infection.
Parentage :
Seed : ('Sir Joseph Paxton' × 'Fellenberg') × 'Papa Gontier'
Pollen : 'Gloire des Rosomanes'

→ History of the rose : from the Wild Roses towards a perfect rose.
→ To appreciate the biodiversity of roses, please click here.