Family : Rosaceae
Class : Climbing Rose, Hybrid Tea

Text and pictures © Giuseppe Mazza

English translation by Peter Thompson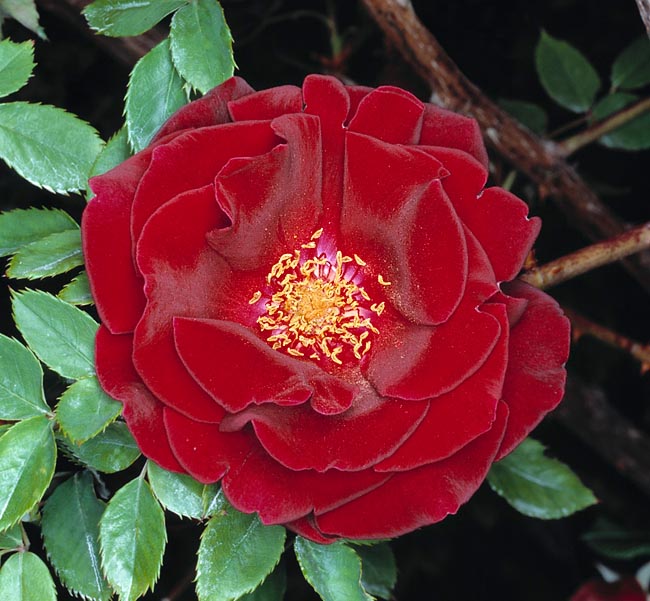 Hybrid Tea created in France, in 1938, by Charles Mallerin.
Velvety flowers with intense crimson red petals, very perfumed. They open flat, rather ruffled, to show elegant, golden brown stamens.
Parentage :
'Souvenir de Claudius Denoyel' × 'Ami Quinard'
Awards :
1938 - Lyon Rose Trials : Certificate of Merit
1938 - Lyon Rose Trials : Fragrance Award

→ History of the rose : from the Wild Roses towards a perfect rose.
→ To appreciate the biodiversity of roses, please click here.