Family : Rosaceae
Class : Modern shrubby rose


Text and pictures © Giuseppe Mazza

English translation by Ignacio Barrionuevo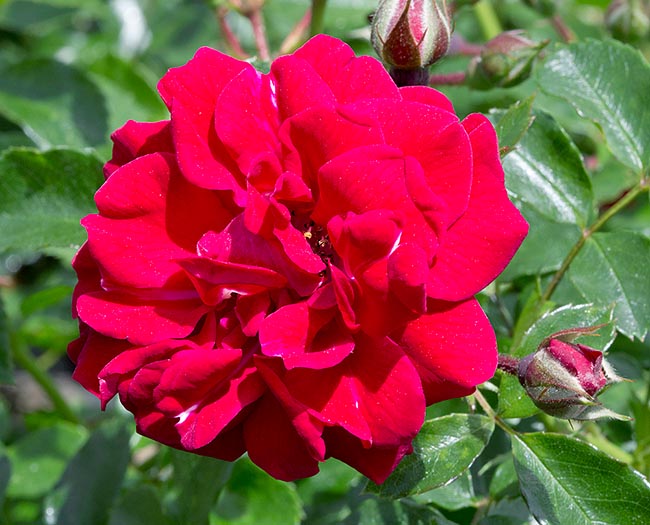 'Hello' is a classic groundcover Landscape Rose.
Created by Meilland in 2002, it doesn't grow over 50 cm in height although it can broaden laterally to form a floral cushion 150 cm wide.
Glossy, medium green-coloured leaves that show good resistance to diseases, and clusters with 6-15 flowers 7 cm in diameter and showing many carmine red-coloured petals which don't give off any fragrance.
A showy colour spot in the garden, needless of maintenance, during the whole vegetative period.
Variety denomination : MEIkinba
Awards :
2002 - Le Roeulx : Médaille d'Argent - La Haye : Médaille d'Argent

→ History of the rose : from the Wild Roses towards a perfect rose.
→ To appreciate the biodiversity of roses, please click here.