Family : Rosaceae
Class : Hybrid Tea

Text and pictures © Giuseppe Mazza

English translation by Mario Beltramini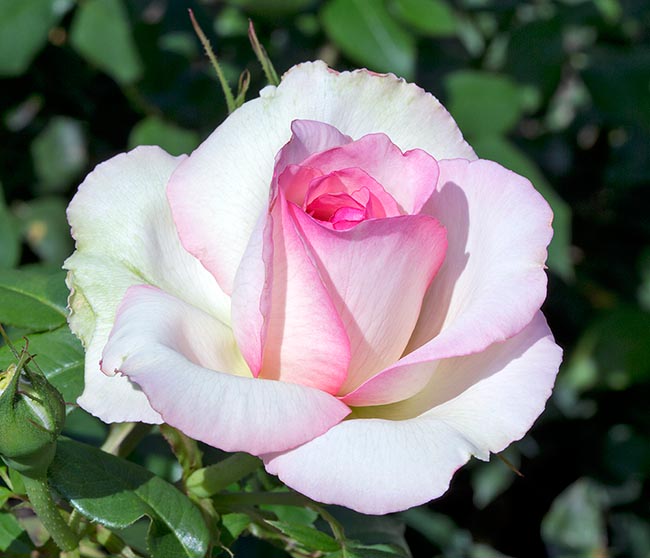 Created by Alain Meillard in France in 1997, it's a Hybrid Tea dedicated to the famous writer Honoré de Balzac, master of the XIX century French realist novel.
70-110 cm tall shrub with medium green, glossy, leaves.
The flower is white-cream, with 41-58 petals edged of pale pink crimson, may surpass the 13 cm of diametre with isolated posture or with small clusters.
Intense peach fragrance and good remontant when cut during the vegetative season.
Variety denomination : MEIparnin
Parentage :
Seed : 'Marion Foster' × 'Ave Maria'
Pollen : 'Lancôme'

→ History of the rose : from the Wild Roses towards a perfect rose.
→ To appreciate the biodiversity of roses, please click here.