Family : Rosaceae
Class : Hybrid Tea

Text and pictures © Giuseppe Mazza

English translation by Mario Beltramini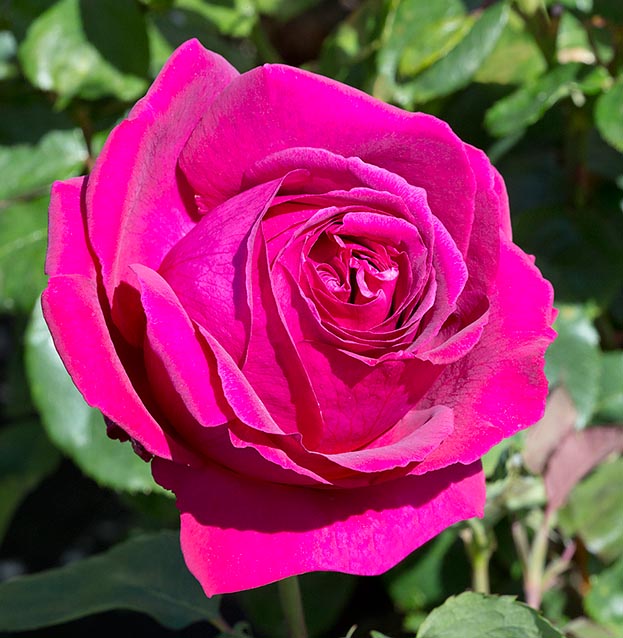 Created by Jean-Jacques Gaujard in France in 2008, 'Imaginaire Parfumé', known also as 'Restos du coeur', distinguishes, as the name suggests, for its intense fragrance.
This was to be expected at first sight , because usually the roses with this intense mauve purple colour are very perfumed, but here the fragrance is really extraordinary, with sweet notes of red currant.
For the rest, we reenter the classic characteristics of the Hybrid Tea: big flowers on the stem, that may at times present in small clusters, with 41, or more, petals.
The shrub, with dark green foliage, does not usually exceed the 80 cm.
Variety denomination : GAU407

→ History of the rose : from the Wild Roses towards a perfect rose.
→ To appreciate the biodiversity of roses, please click here.