Family : Rosaceae
Class : Damask Perpetual, Hybrid Perpetual, Portland

Text and pictures © Giuseppe Mazza

English translation by Peter Thompson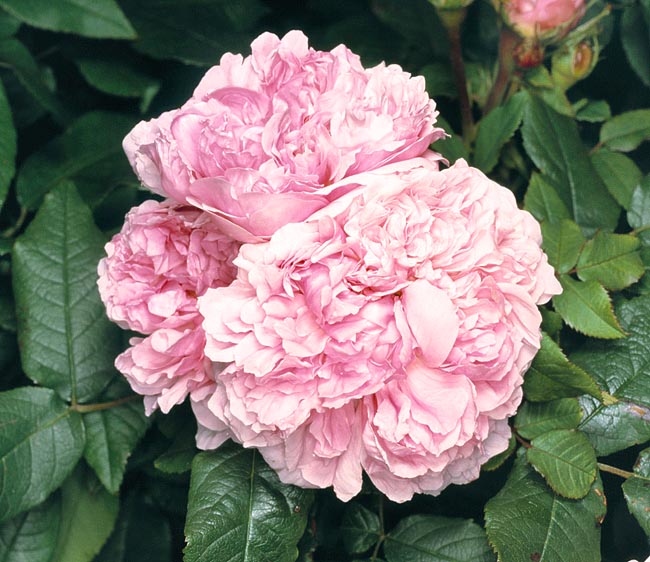 Old Rose.
A Damask Perpetual, Hybrid Perpetual, Portland rose, created in France in 1868 by Robert & Moreau, but also known as 'Marchesa Boccella'.
It was probably born from the crossing of a Portland with a China rose.
A very scented corolla, comprising up to 70 pink petals, lighter at the edges.
They are rather short, which gives the corolla an unusual, irregular form.
Spring/summer flowering, sometimes repeated in autumn.
Resists diseases and tolerates the shade.

→ History of the rose : from the Wild Roses towards a perfect rose.
→ To appreciate the biodiversity of roses, please click here.