Family : Rosaceae
Class : Hybrid Tea

Text and pictures © Giuseppe Mazza

English translation by Peter Thompson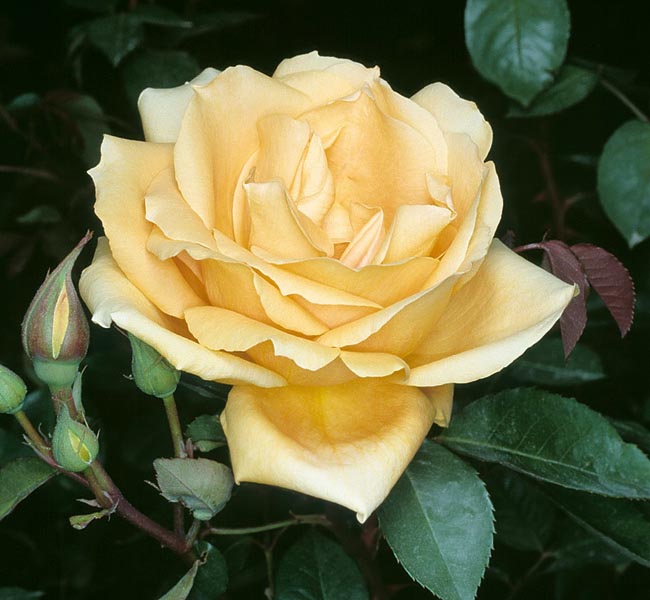 Created in England by Gareth Fryer in 1982.
Corollas with 20 petals, very perfumed, apricot shades which remind us of the colour of whiskey. Resistant to diseases, but not suited to cold conditions.
Variety denomination : FRYgran
Parentage :
Seed : 'Sunblest'
Pollen : 'Arthur Bell' × 'Belle Blonde'

→ History of the rose : from the Wild Roses towards a perfect rose.
→ To appreciate the biodiversity of roses, please click here.