Family : Rosaceae
Class : Floribunda

Text and pictures © Giuseppe Mazza

English translation by Peter Thompson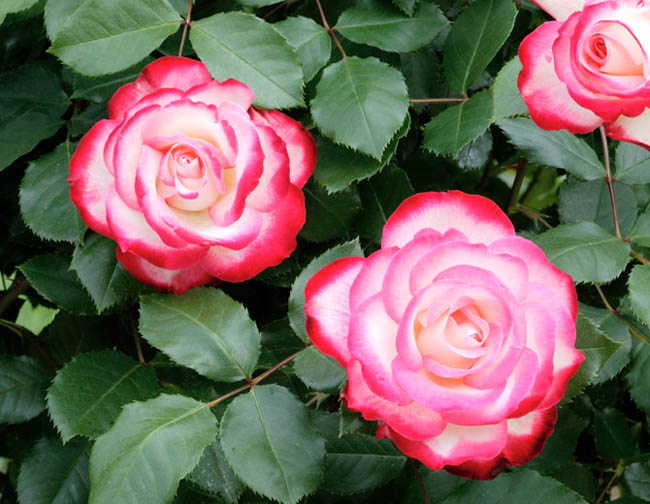 Floribunda created in France in 2000 by Alain Meilland.
Dedicated to H.S.H. Prince Rainier III of Monaco, on the occasion of His Jubilee, and known also as 'Cherry Parfait' or 'Fire & Ice'.
Flowers with 35-40 slightly perfumed petals, red and white like the flag of the Principality of Monaco, and the lozenges on the coat of arms of the Grimaldi Family.
The Press Centre of the Principality asked the Meilland family, 15 years previously, to find a bicolour rose which might represent the nation, a pure white with a bright red, and this extraordinary flower is the result of countless selections.
Variety denomination : MEIsponge
Parentage :
Seed : MEIchoiju
Pollen : MEIdanu × MACman
Awards :
2000 - Madrid Rose Trials : Silver Medal
2000 - Saverne Certificate of Merit
2003 - All-America Rose Selection
2007 - Rose Hills Memorial Park Rose Trials : International Rose Trials Gold Medal

→ History of the rose : from the Wild Roses towards a perfect rose.
→ To appreciate the biodiversity of roses, please click here.