Family : Rosaceae
Class : Floribunda

Text and pictures © Giuseppe Mazza

English translation by Peter Thompson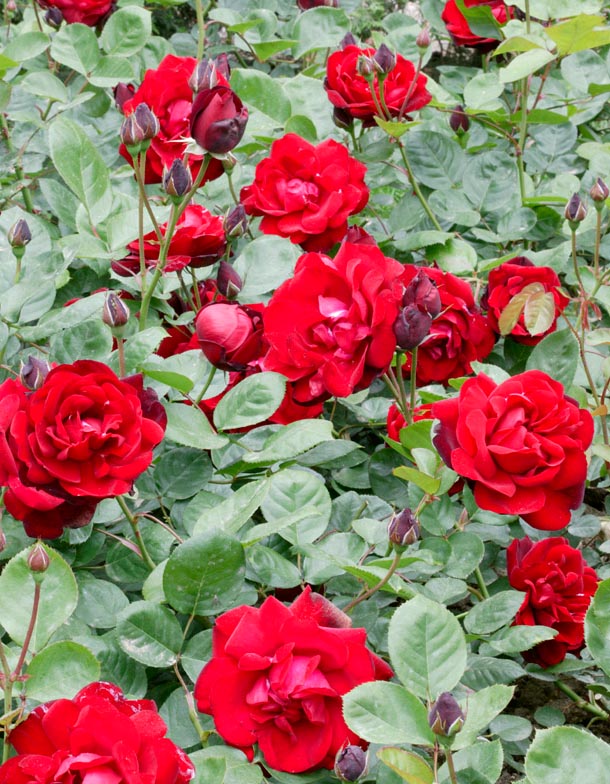 Created in Germany in 1959 by Reiner Kordes.
Well-arranged corollas on flattened clusters, with 25 petals of intense velvety-red colour, poorly perfumed.
Variety denomination : KORlima
Parentage :
Seed : 'Our Princess' × 'Rudolph Timm'
Pollen : 'Ama'
Awards :
1960 - ADR Anerkannte Deutsche Rose (Germany)
1966 - The Hague Gold Medal

→ History of the rose : from the Wild Roses towards a perfect rose.
→ To appreciate the biodiversity of roses, please click here.