Family : Rosaceae
Class : Modern shrubby rose

Text and pictures © Giuseppe Mazza

English translation by Mario Beltramini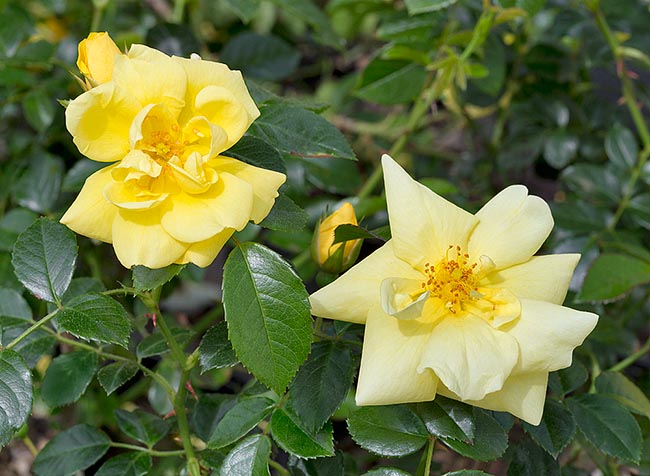 Known also as 'Flower Carpet', 'Jacobs Krönung' and 'Suneva', 'Loredo' is created in Germany in 1994 by Reinhard Noack and is then marketed in 2002 by Noack-Rosen.
Shrub with dense and coriaceous foliage, glossy dark green, of medium size, with flowers of 3-4 cm of diametre with 15 yellow petals arranged in cup. They present in small clusters for ample spots of colour all over the vegetative period.
Particularly resistant to diseases, it's a landscape rose that does not require too many maintenance works, born as groundcover and for hedges.
Variety denomination : NOAlesa
Parentage :
'Immensee' × Seedling
Awards :
2001 - Anerkannte Deutsche Rose Novelty Trials

→ History of the rose : from the Wild Roses towards a perfect rose.
→ To appreciate the biodiversity of roses, please click here.