Family : Rosaceae
Class : Modern shrubby rose - Polyantha

Text and pictures © Giuseppe Mazza

English translation by Mario Beltramini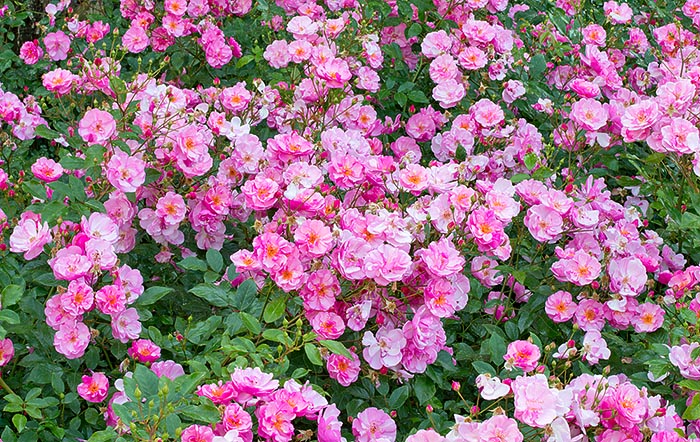 'Louis Blériot', known in USA as 'Lavender Meidiland', is a landscape rose created in France by Meilland in 2006 and dedicated to the pioneer of French aviation, the first to fly across the Channel on July 25th, 1909.
40-90 cm tall shrub and even 1 m broad, with glossy dark green leaves, particularly resistant to diseases, pollution and cold. It's part of those "easy roses" that do not need pesticides and content of a possible pruning, even mechanical, by the end of season.
6 cm flowers, with about 20 perfumed petals arranged in cup, with shades and bicolour contrasts between medium and lavender pink.
Well exposed to sun and regularly watered, is a variety always in bud during the whole vegetative time. Ideal for small gardens and edgings, can also be used as groundcover and on the balcony in suitable pots.
Variety denomination : MEIbivers
Parentage :
Seed : 'Immensee' × 'Flower Carpet'
Pollen : 'Applejack'
Awards :
2006 - Anerkannte Deutsche Rose Novelty Trials
2009 - Hradec Králové Honourable Mention
2010 - Australian National Rose Trials : Bronze Medal

→ History of the rose : from the Wild Roses towards a perfect rose.
→ To appreciate the biodiversity of roses, please click here.