Family : Rosaceae
Class : Hybrid Tea

Text and pictures © Giuseppe Mazza

English translation by Mario Beltramini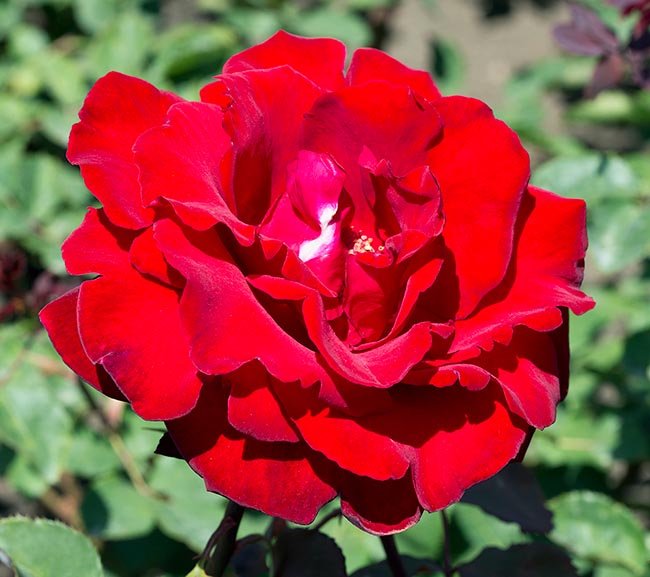 Hybrid Tea created in France by Meilland in 1994 and dedicated to the academician Marcel Pagnol, but sold in USA under the name of 'Matilda'. Also known as 'Graaf Lennart', 'Velveteen' and 'Love's Promise'.
Vigorous and ramified shrub, resistant to diseases, with solid prickles. Usually 90 cm tall, but even 150 cm, is about 60 cm broad. Medium sized coriaceous foliage, dark green and glossy.
The large double flowers, usually isolated, have a diametre of 13 cm and about 35 velvety petals, strawberry red on the upper page and cardinal red on the under one. Strong raspberry fragrance. Late blooming and then, in generous surges, during the whole vegetative period.
Suitable in garden for hedges or bushes. Long lasting as cut flower indoors.
Variety denomination : MEIsoyris
Parentage :
Seed : 'Fragrant Cloud'
Pollen : 'Oklahoma' × 'Royal William'

→ History of the rose : from the Wild Roses towards a perfect rose.
→ To appreciate the biodiversity of roses, please click here.