Family : Rosaceae
Class : Hybrid Tea

Text and pictures © Giuseppe Mazza

English translation by Mario Beltramini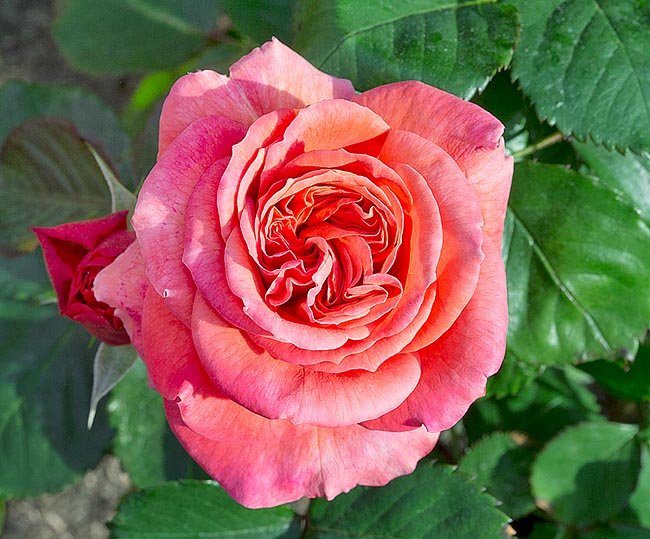 Considered by some a Floribunda because the flowers often present in small clusters, 'Mary Ann' is created in Germany by Christian Evers to be then commecialized in 2010 by Tantau on the German market.
Shrub not exceeding the metre, with dark green and glossy foliage.
The big flowers, called quartered because of the 41 and more petals close together in quarters, surpass the 10 cm of diametre with hues tending to orange or cherry red depending on the climate trend. They have an intense fragrance of peach.
Flowering in more cycles during the whole vegetative season.
Variety denomination : TAN04597
Awards :
2015 - Baden b. Wien/Vienna 1st Prize

→ History of the rose : from the Wild Roses towards a perfect rose.
→ To appreciate the biodiversity of roses, please click here.