Family : Rosaceae
Class : Hybrid Tea

Text and pictures © Giuseppe Mazza

English translation by Mario Beltramini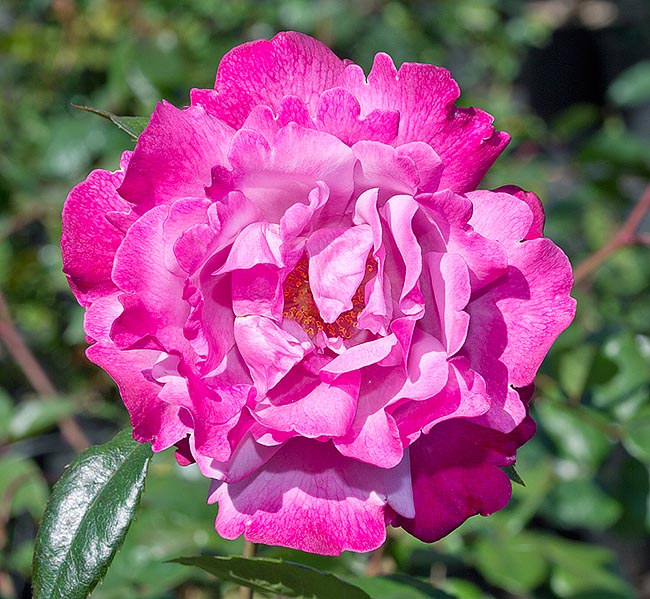 Created in France by Pierre Orard in 2005 and dedicated to the humorist and actress Muriel Robin, is a Hybrid Tea, known also as 'First Great Western'.
Vigourous shrub, even 1 m tall, with glossy leaves very resistant to diseases.
The flower, isolated or in small clusters, does not surpass the 9 cm. It's intensely perfumed, with about 20 petals arranged in cup, fuchsia mauve with unusual and ample pink edge.
Good remontant after the cut for a rich blooming in more cycles during the vegetative period.
Variety denomination : ORAcharpam
Awards :
2005 - Baden-Baden Gold Medal

→ History of the rose : from the Wild Roses towards a perfect rose.
→ To appreciate the biodiversity of roses, please click here.