Family : Rosaceae
Class : Climbing Rose, Old Rose

Text and pictures © Giuseppe Mazza

English translation by Peter Thompson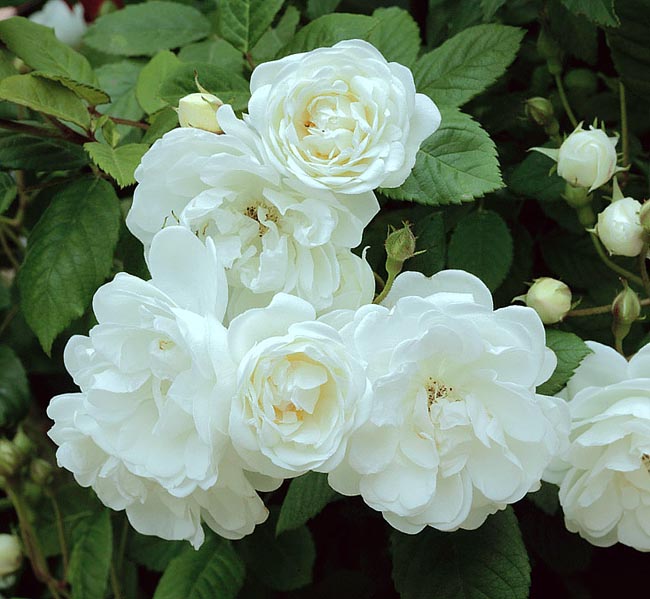 Old rose created in France in 1908 by Robichon.
It can easily reach 5 m in height, and it is one of the first roses to bloom, at the beginning of April.
Semi-double white flower, slightly perfumed.
Very resistant to diseases.

→ History of the rose : from the Wild Roses towards a perfect rose.
→ To appreciate the biodiversity of roses, please click here.