Family : Rosaceae
Class : Hybrid Tea

Text and pictures © Giuseppe Mazza

English translation by Mario Beltramini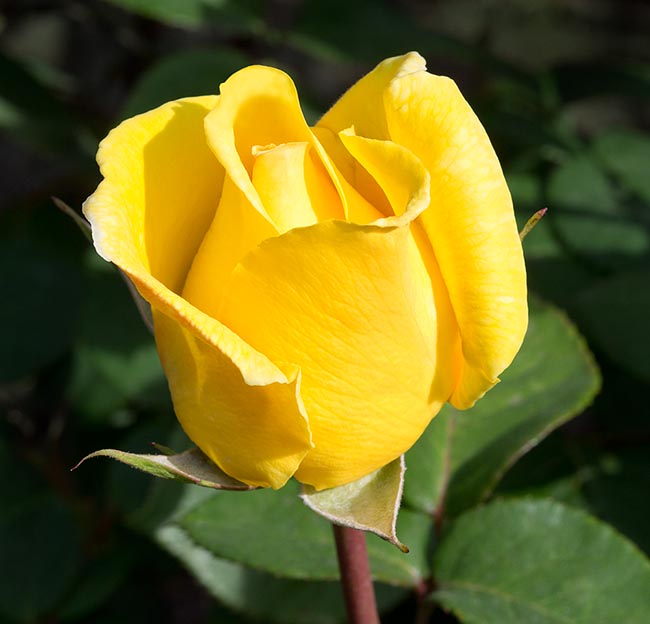 Hybrid Tea considered by some as a Floribunda seen that the flowers, usually single, appear also in small clusters. Alain Meilland has created it in France in 2005 dedicating it to Nicolas Hulot, French fervent defender of the nature.
Shrub of 90-100 cm with large semi-glossy leaves of relatively pale green colour.
Flowers of a lovely deep yellow colour, about 12 cm broad, with 26-40 very perfumed petals.
Almost continuous blooming in the vegetative period. Brightens the garden with flower beds and hedges and embellishes the house as cut flower.
Variety denomination : MEIfazeda

→ History of the rose : from the Wild Roses towards a perfect rose.
→ To appreciate the biodiversity of roses, please click here.