Family : Rosaceae
Class : Hybrid Tea

Text and pictures © Giuseppe Mazza

English translation by Peter Thompson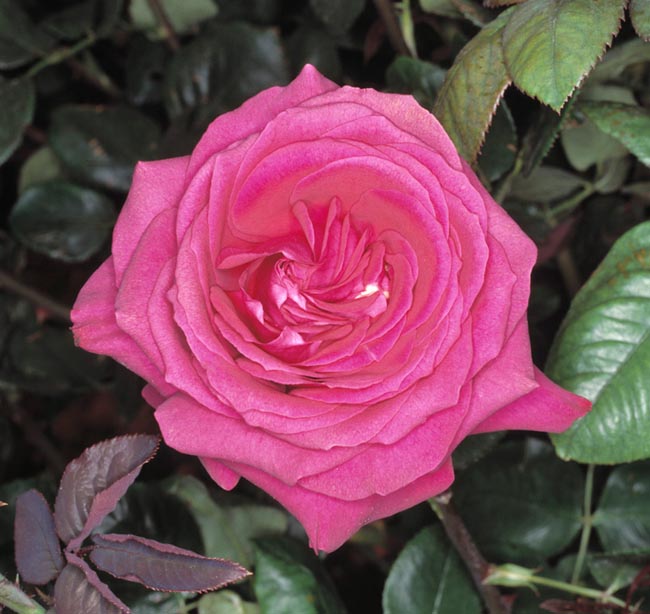 Created in New Zealand in 1985 by Stephens, it is instantly notable by its intense perfume.
Corollas with 35-70 petals, purple/mauve in colour.
Dislikes cold conditions, but very resistant to diseases.
Variety denomination : STEbigpu
Parentage :
Seedling × 'Purple Splendour'
Awards :
1999 - Rosexpo Montreal : Best Mauve Rose

→ History of the rose : from the Wild Roses towards a perfect rose.
→ To appreciate the biodiversity of roses, please click here.